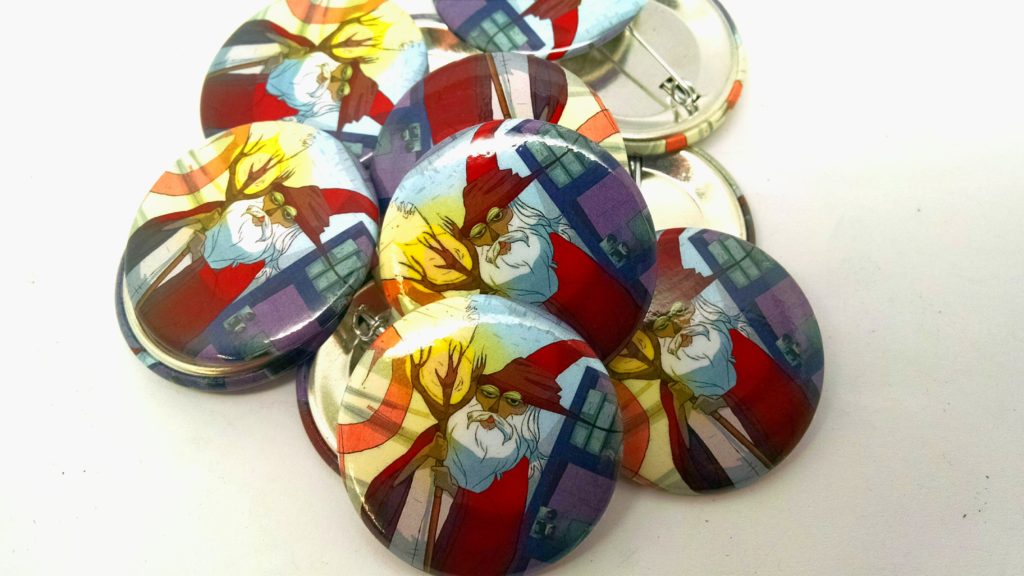 "Because when we as people unplug from our daily lives and sit around a table and actually look at each other, talk with each other, and laugh with each other, we connect with each other, and that is what life should be about!" Such is the philosophy of Jason Glover, the mad genius behind Grey Gnome Games! Formed in 2011, this fantastic operation publishes award winning tabletop games, the kind that involve  family, friends, and plenty of raucous laughter!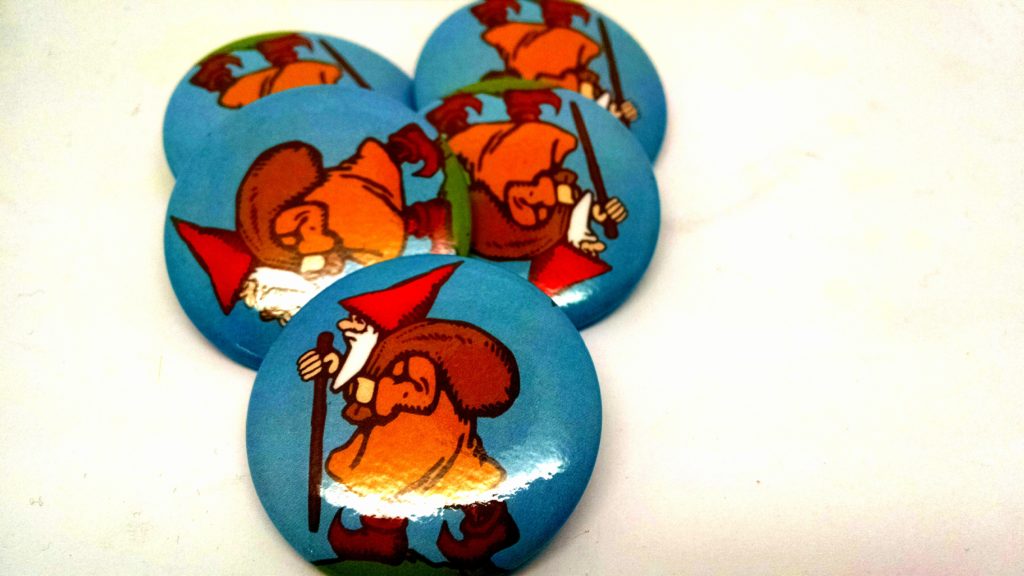 Continually a one man operation, Grey Gnome games began as far back as Mr. Glover's elementary school days, when a teacher decided to put his overflowing creativity to good use, having him design board games. Flash forward to 2011, and Jason started his company so he could self-publish his own ideas. Not only did he do that, he kept his company as a single man operation, as he describes on his company page: "I get a lot of support from my fantastic wife and kids, but I pretty much handle all the design work, graphics, artwork, play-testing, development, marketing, and fulfillment. I am a crazy man!" And what successful games he's made!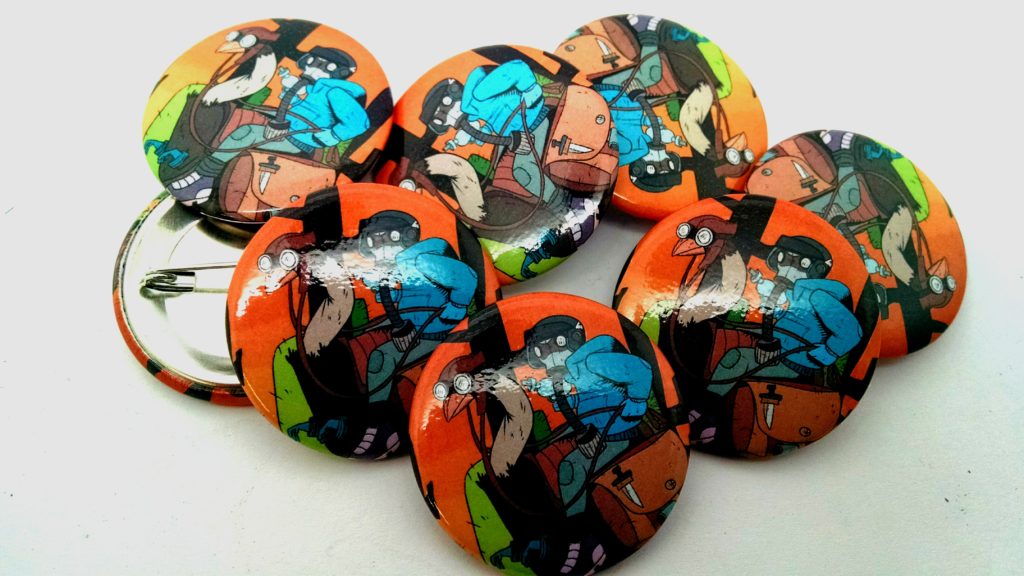 Currently on offer in his "shoppe" (his own words) are "Seige of Sunfall", a post-apocalyptic survival game that was a staff selection by thegamecrafter.com . Great for up to four players, this scenario pits you up against a wasteland, a pack of Raiders, and your own strategic machinations.
"Virgin Seas" is a fast paced, pirate themed area control game, where a full match can be had in as little 15 minutes! Players take turns laying cards to create the board, meaning that every game is unique and the strategy that won the last match won't necessarily win this one! Great for thinking on your feet.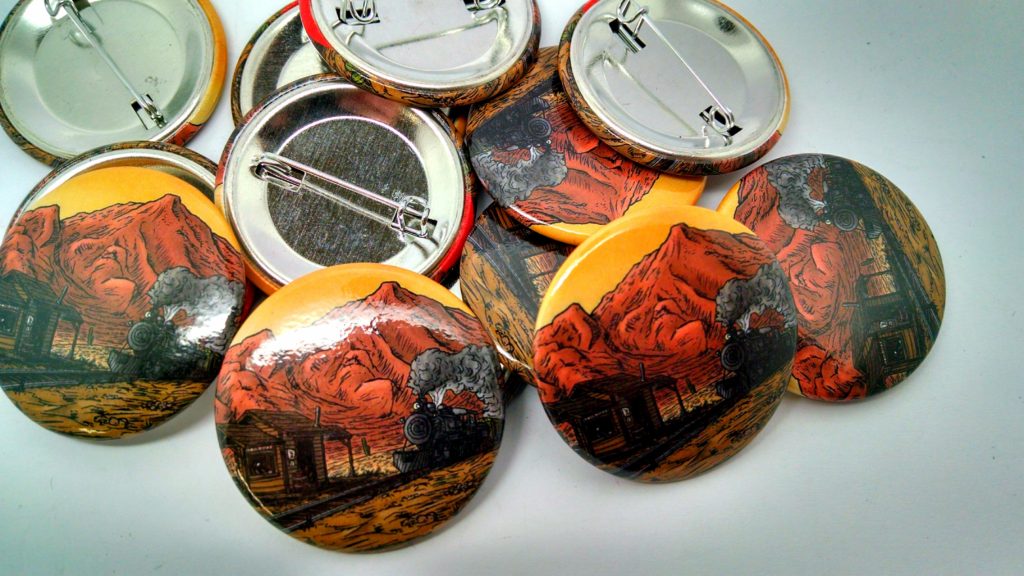 In "Four Tribes" , two players go head to head to earn the favor of the titular Northern Tribes. Playing as powerful monarchs in a stalemate with each other, each player must manage their resources correctly in order to recruit the Northern Tribes to their cause, and crush their enemy. 
And finally there is "Plague",  ranked as one of Games Magazine's Top 10 Card Games for 2013 and numerous other awards and recognitions, which you can view here! Up to four players do battle with each other, each attempting to protect their kingdom and stay clear of the plague at the same time. A trick-taking game similar in playstyle to Hearts, this fast paced game is sure to make its rotation into game night.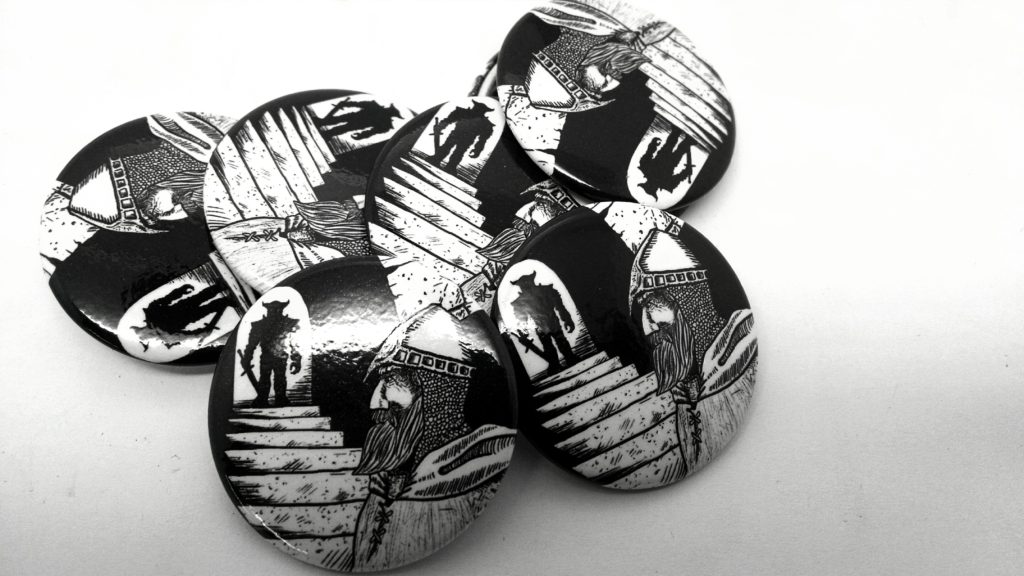 By this time, you've no doubt suspected what the pictures scattered throughout this article are. Custom Buttons from his wonderful games, of course! Opting for our 1.50" size button, they feature stunning  images from every game listed here, as well as his logo! They make a fantastic partner to his games, and we we thrilled to find out what these amazing images were for.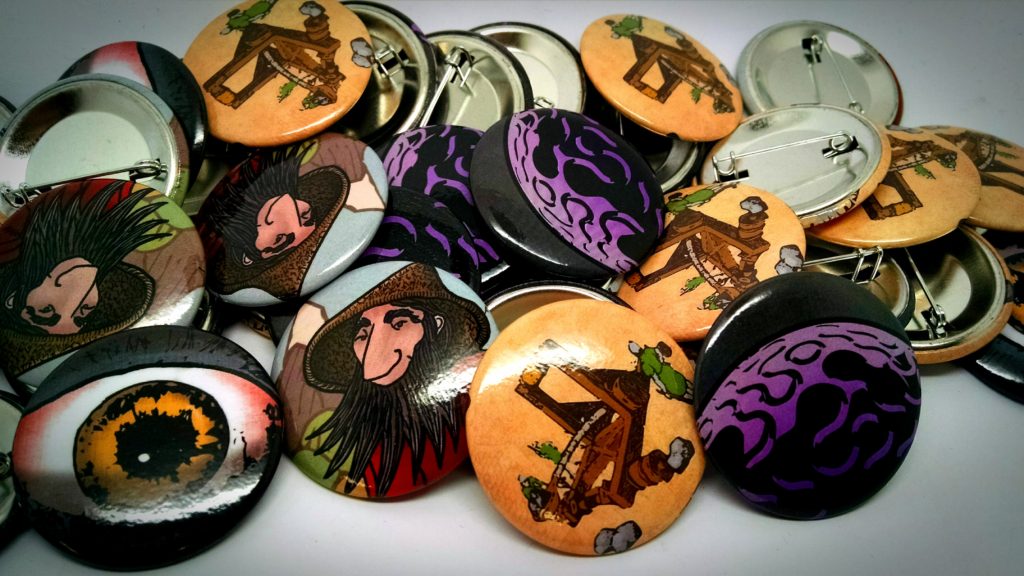 So should you find yourself in need of an addition to your own board game collection, you can visit the Grey Gnome games site at https://greygnome.com/ . And for whenever you find yourself in need of wonderful custom buttons and/or custom stickers like the ones you just saw, make sure to visit www.justbuttons.org and start your next button project, Today!