SENE Festival 2017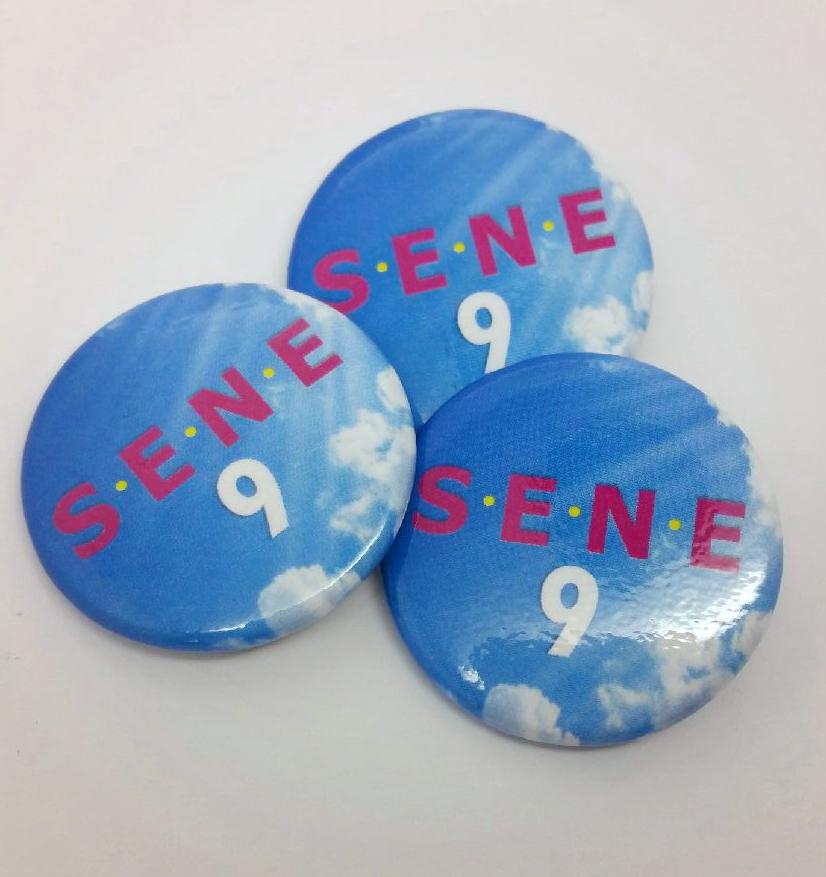 The Southeast New England Film, Music and Arts Festival, otherwise known as SENE Fest, has been keeping the love for arts alive in Rhode Island annually for 9 years! Being one of the longest running film, arts and music festivals in the country, the festival programmers and directors have achieved their goal of bringing people together through the combination of film, music, and art. We've been happy to make 1.25″ round custom buttons for the festival three years in a row!
SENE Fest was named one of the "top 50 film festivals worth the entry fee" by MovieMaker Magazine. The festival ranges over five days and takes place at four different venues in Providence, Warwick, and West Warwick. SENE Fest features the screening of many different genres of independent films, musical performances, and art exhibits. A lot of the artists, musicians, and filmmakers are local, from Southern New England; however, the festival is also known to host filmmakers and artists from all over the world.
After each screening, time is set aside for a Q & A with the filmmakers. This year, Mollie Fitzgerald, who worked on Captain America: The First Avenger, screened three films that she either wrote, directed, or starred in.  Anne Mulhall, the owner of LDI Casting, also made an appearance at the festival this year. LDI Casting was opened in 2001 and remains the largest casting company in Rhode Island. Anne's list of former employers includes MADTV, Dreamworks SKG, and Circle X Theatre company, to name a few.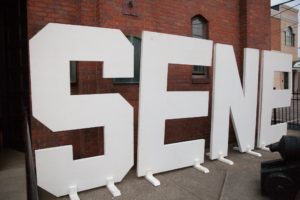 Scheduling:
This year, the festival took place Tuesday, April 25th through Saturday April 29th. View the complete 2017 film schedule.
Tues., April 25th – Opening night music event
Wed., April 26th – Film screenings
Thurs., 4/27 – Limelight Party
Fri., 4/28 – Columbus and Rhodywood Film Screenings
Sat., 4/29 – Film Screenings
For detailed information on scheduling and tickets, click here.
Volunteer:
Festival programmers and directors have a strong belief in the power and importance of art, working hard to keep this non-profit festival reoccurring every year. The festival is run 100% by volunteers. Volunteering contributes to the important concept of keeping local arts thriving. Volunteers assist with box office sales, ushering, transportation of artists, and technical operators. All volunteers are rewarded free admission to all festival events. Click here to submit a 2018 volunteer application.
Submissions:
All genres of film are accepted and reviewed by festival coordinators, Phil Capobres and Don Farias, and may also be reviewed by separate committees. Contestants chosen will receive free admission to all of the festival events. Anyone who paid for their film or screenplay submission receives one free weekend film pass, regardless of if their film was selected. For those interested in contributing to next year's festival, submission information and fees can be viewed here.
Support:

Show your support by donating, volunteering, submitting, buying merchandise, or simply just attending the festival! All donations go directly to festival production, programs, and support the film makers, musicians, and artists involved.